Campbell Museums: The Real Story of the Donner Party
This event has already passed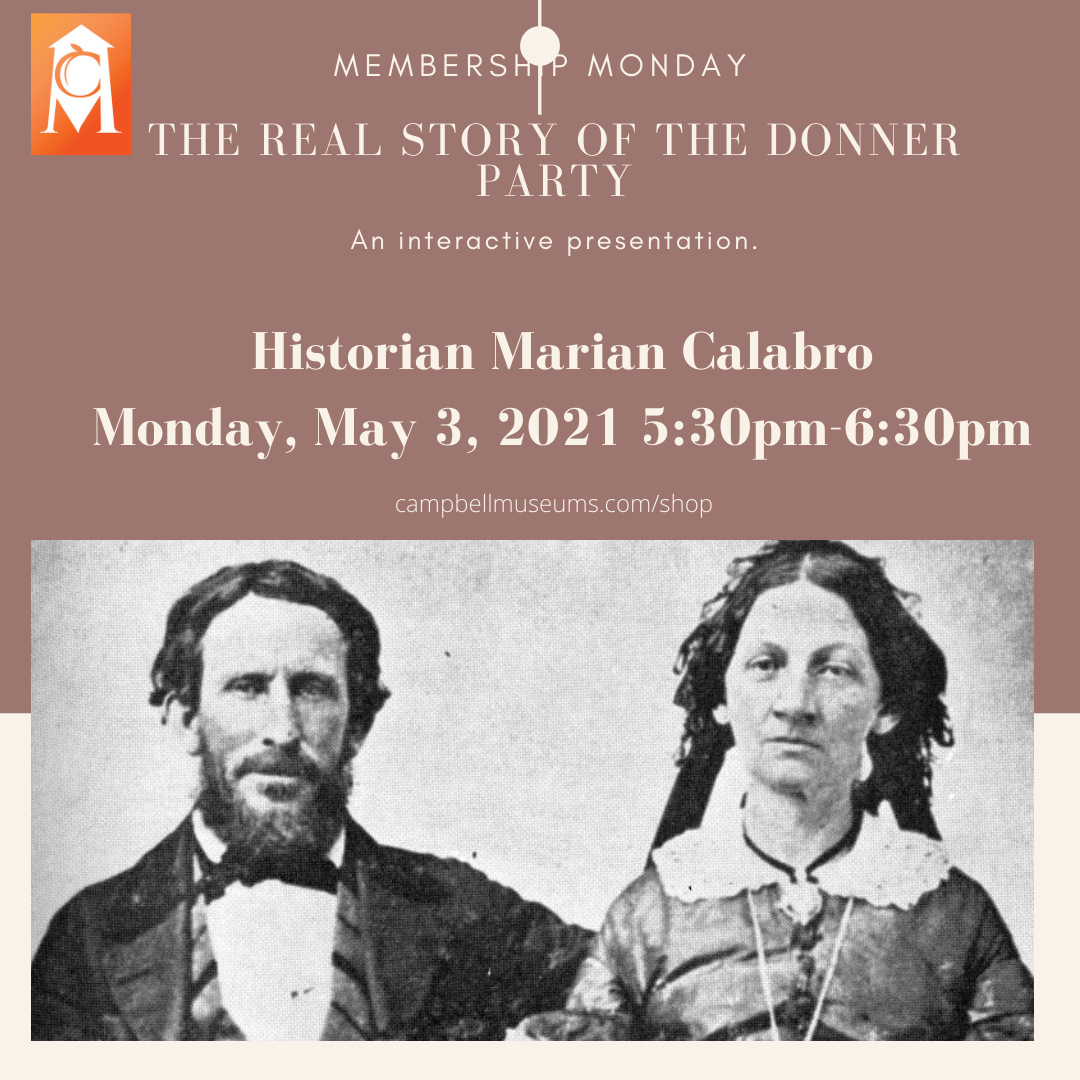 Campbell Museums Membership Monday hosts Historian Marian Calabro to present:
THE REAL STORY OF THE DONNER PARTY
Join us on Monday, May 3 for a special presentation from 5:30 pm-6:30 pm
The Real Story of the Donner Party
Join author Marian Calabro for a thought-provoking, interactive program based on her award-winning nonfiction book The Perilous Journey of the Donner Party. As an audience member, you'll be assigned a Donner Party member identity at the start (if you wish), and you'll discover by the end whether your character survived. This photo-rich presentation not only immerses you in the historical saga but invites you to share Marian's research journeys in the mountains and deserts of the American West. Like the book, this presentation is "eerie and mesmerizing" (in the words of the Atlanta Journal-Constitution) but never lurid or sensationalized. There will be time for Q&A at the end.
About the Author/Presenter: Marian Calabro is the author of numerous nonfiction history books for young adults and general audiences. Her book The Perilous Journey of the Donner Party (Clarion/Houghton Mifflin) is an American Library Association Notable Book, Scholastic Book Club selection, and multiple award winner (California Library Association, Virginia Library Association, New York Public Library). https://www.mariancalabro.com
Event:
$10/ General Public
FREE for Museum Members.
Event Details
51 N Central Ave (zoom lectures)
Campbell, CA 95008