Welcome to Downtown Campbell, California!
Downtown Campbell is a vibrant shopping and entertainment district featuring many historical landmarks and over 100 shops, services, and restaurants for you to explore and enjoy. Centered around the historical birthplace of the City of Campbell, remnants of the past are visible on every block of Downtown Campbell as the exchanges of community life happen against the backdrop of classic architecture dating back to the early 1900's.
Fun, Festivals, and Entertainment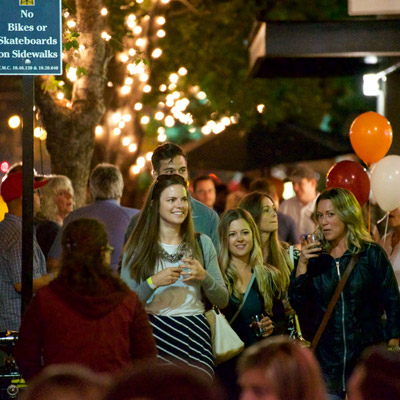 All year round, there's always something going on in Downtown Campbell. We're home to some of the South Bay's most popular festivities: Wine Walks, First Fridays, Boogie on the Avenue, Summer Concert Series, Second Saturdays, Oktoberfest, Carol of Lights, and Christmas In Campbell, a celebration of the holiday season throughout December. In addition, you can often find special events of all types happening in one our popular cafes, shops, and restaurants. Be sure to check out our Events Calendar to get the full scoop of everything that's happening in Downtown Campbell.
Specialty Retail and Restaurants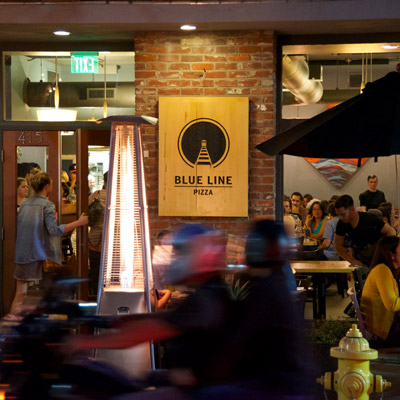 In Historic Downtown Campbell you'll find tree lined walkways with charming sidewalk cafes and coffee houses, fabulous restaurants, wonderful shops, and stylish boutiques. Explore Downtown Campbell and discover our boutiques featuring the latest trends in clothing and jewelry. You'll find exquisite accents for your home at specialty shops carrying designer hardware, fireplaces, accessories, and elegant decor. There are art galleries and artist studios, salons, spas, and import stores with hard to find items. From high-end to low-key, Downtown Campbell has a little of everything. Whether you're here to shop, dine, or just hang out, you'll have a wonderful time in Downtown Campbell.
Sunday Farmers' Market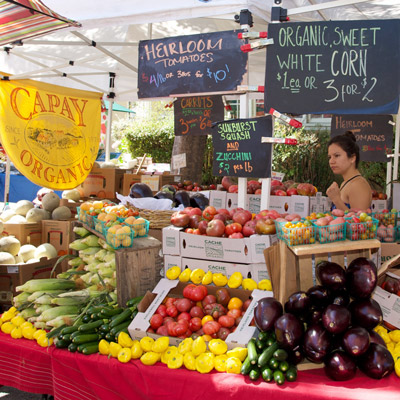 Join us each Sunday for the best South Bay Farmer's Market as voted numerous times in reader polls by local publications. Enjoy Downtown Campbell's year round Farmer's Market for the community atmosphere and fresh produce grown locally by California Farmers! Of course there's a lot more to enjoy than just the produce in Downtown Campbell on Sundays. Every Sunday is a mini festival with lots of people, crafts vendors, and live music. Hang out with a coffee or meet for brunch at one of our numerous restaurants and enjoy your day the Campbell way.
History in Downtown Campbell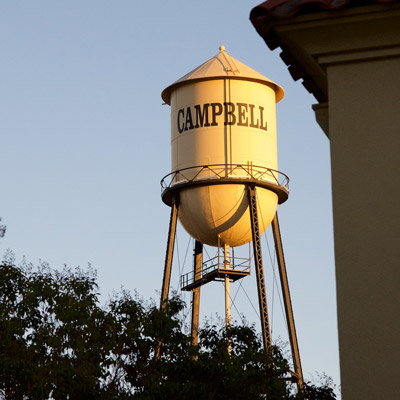 In 1892, Benjamin Campbell formed the Campbell Water Company, Campbell's first utility company, and the 130 foot water tower from the Pittsburgh-Des Moines Steel Company, has become a symbol for Historic Downtown Campbell, as it is visible throughout the area. The adjacent Water Tower Plaza complex, built in the late 1800's and occupied by Hyde Cannery/ Sunsweet Corporation represented one of the largest fruit drying and packaging facilities in the world. These two landmarks are just a start of Campbell's history. You can explore over two dozen historical landmarks with a free walking tour map available from the Campbell Express Office.
About the Downtown Campbell Business Association

This website is owned by the Downtown Campbell Business Association (DCBA). The DCBA's mission is to improve the commercial and social climate of Downtown Campbell for the benefit of its businesses and surrounding community. We're proactive in efforts to promote Downtown Campbell as a destination and we sponsor various community events that contribute to the cultural and social environment of Downtown Campbell.