Come to Downtown Campbell on Black Friday!
This event has already passed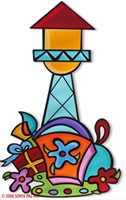 Downtown Campbell invites you to ditch the mall on Black Friday, November 25, and join us for fantastic savings and the relaxed, small-town community atmosphere you've come to love.
Participating merchants, with extended hours and special deals, will include:
23 Skidoo (11am-7pm)
Ayla (11am-9pm): Buy 1 item, get the 2nd item 40% off
Bombshell Boutique (11am-7pm): 20% off all regular merchandise
Dutchess Intimates Boutique (11am-6pm): 20% off all regular merchandise
Frost Cupcake Factory (12pm-8pm)
Gelato Classico (12pm-9:30pm): Small cup of Gelato for $2.50
Green Planet Yarn (11am-9pm)
Khartoum Lounge: $5 mimosas, buy 1 get 1 free w/ receipt from any participating shop
Moonfyre Metaphysical (11am-7pm): 10% off, some exclusions apply. There will also be a tarot reader on hand all day today.
Recycle Bookstore (11am-9:30pm)
Rocket Fizz (10am-10pm): 10% off all tin signs, band posters, & photos
Simply Smashing (10am-9pm): 20% off your regular-price purchase of $50 or more
Sonoma Chicken Coop (11am-11pm)
Sonya Paz Gallery (11am-8pm)
Stone Griffin Gallery (9:30am-6pm)
The Olive Bar (10am-6pm): 10% off all oils and balsamics; 15% of case of 12
Tiny Tots Baby Boutique (9am-5pm)
Toys, Toys, Toys (10am-9pm): 15% off Friday, Saturday, and Sunday
Twist Cafe (9am-3pm)
Vintage and Vogue (10am-5pm)
Willow Glen Frozen Yogurt & Ice Cream (11am-11pm): serving frozen custard
Event Details
E Campbell Ave and N 1st St
Campbell, CA 95008