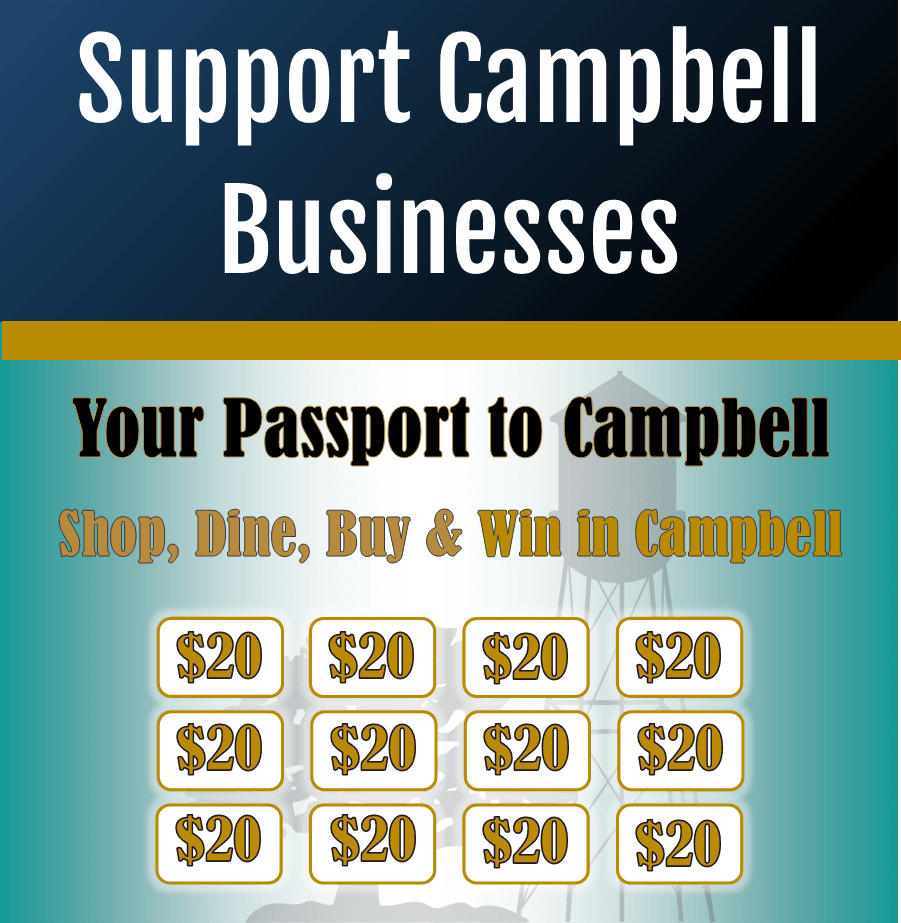 The COVID-19 pandemic and public health orders have resulted in challenging times for Campbell businesses. In support of Campbell's business community, the City of Campbell invites you to get your passport to Campbell. A passport is your ticket to shopping and winning in Campbell!
Participating is easy, spend at least $20.00 (tax included) at 12 different Campbell businesses for a chance to enter a drawing for a prize from a Campbell business valued at $150.00. Random drawings occur Fridays on a bi-weekly basis beginning February 12. Participants must be 18 or older and City of Campbell employees are not eligible. Retain your receipts and email proof of purchase along with your passport card to [email protected].
Money spent in Campbell stays in Campbell and everybody wins so get rewarded for supporting Campbell businesses! For full details and to get your passport card, visit Campbellca.gov/ShopCampbellPassport.
The Shop Campbell Passport program is different from the previous Downtown Campbell Survival Project contests that was done for Downtown Campbell businesses only. The Shop Campbell Passport program is being produced by the City of Campbell and qualified purchases at any business located within the City of Campbell can be applied toward your entry.
More Info