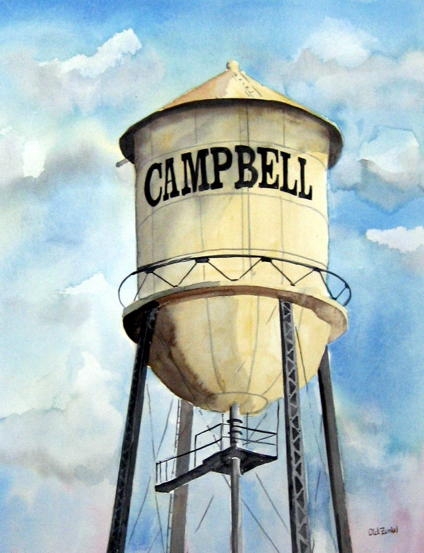 Stone Griffin Gallery invites you to check out our website featuring original and limited edition artwork of Campbell's beloved water tower.
Here at Stone Griffin Gallery, we sell other artwork (of course). California landscapes is probably our featured specialty, along with local landmarks (such as the tower). Figurative and abstract works flesh out our offerings.
Anyway -- we decided to purchase the domain name www.campbellwatertower.com and put up a site just of Campbell Water Tower artwork! We have photographs on stretched canvas, original oils, limited edition giclee work, and watercolor pieces.
Please check out the website, and please visit the gallery at 234 E Campbell Avenue in Downtown Campbell!