Chief Black Horse Brings A Special Event To Moonfyre
This event has already passed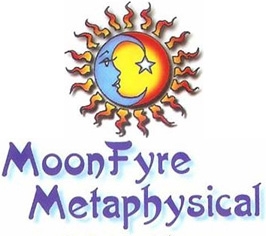 Chief Black Horse Brings Moonfyre Metaphysical
A Special Event This Monday Evening
Monday
March 17, 2014
This is a very special time for us with Chief Black Horse. Why? Read on...
During the day, Chief Black Horse will be offering his powerful, deep healing sessions. They are offered in one hour durations and are reasonably priced. Held in our very own healing room, these sessions combine the unique energy of the room and the powerful healing skills of Chief Black Horse. Ready to heal? Come experience this incredible healing work for yourself.
For those of you who are not looking for a healing session, Chief Black Horse will also be providing Intuitive Readings. These readings are offered in half hour and full hour increments. Pricing is affordable.
In the evening, Chief Black Horse will do a sacred ceremony to honor the spring Equinox and help us to connect with the opening energies of this time of year. It is a time of opening up and cleaning out and it can be a very powerful time. Learn how to work with its power. This event is also perfect for those wanting that deeper connection and understanding of the season.
Chief Black Horse will also hold a special honoring memorial for our own Daniel Vorheis, who passed away earlier this year.For those of you who couldn't make it to the memorial, this ceremony will offer a special way to honor him with like-minded people.
Chief Black Horse has joined with Moonfyre Metaphysical on many occasions and we have seen tremendous healing come about. Please join us on March 17, 2014, as Chief Black Horse honors the Spring Equinox and our very own Daniel Vorheis in a very special evening created just for you.
When: March 17, 2014 (Monday)
Time: Healing Sessions - 11-7pm --- Evening Ceremony 7:30-9:30pm
Where: Moonfyre Metaphysical, 401 E Campbell Ave, Campbell, CA 95008
Cost: We ask that you make a respectable donation of $35 to attend the evening event.
To Register For This Event Or For 1:1 Sessions
Call Moonfyre Metaphysical At 408-370-0333
Event Details
401 E Campbell Ave
Campbell, CA 95008