Rapid Eye Technology with Paula Bronte, MRET
This event has already passed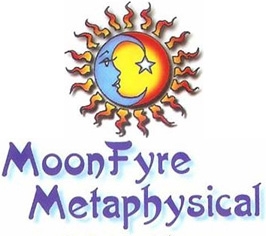 Please join us for an evening with Paula Bronte, MRET
Drop the old baggage, set yourself free —
experience RET - Rapid Eye Technology!
What is Rapid Eye Technology?
Rapid Eye Technology clears neuro-pathways of the harmful information and emotional memory controlling your perception and your life. This information is quickly cleared and new information set in place allowing your life experience to be transformed into one of authentic power, peace and productivity.
Life becomes easier with RET; Emotions such as fear, anxiety and grief get trapped in the body causing stress, depression, addiction, and other forms of dis-ease which can keep you tied to the original cause of unwanted patterns. Releasing those emotions, and the accompanying data that support them, will transform your entire being – heart, soul, mind and body.
There is a very strong spiritual component of RET that completes the work – allowing all four aspects of your being to be healed – the physical, emotional, mental and spiritual. That's why RET works. All parts of yourself are recognized, cleared, strengthened and healed.
Who is Paula Bronte, MRET
Paula Bronte, MRET is a Master Rapid Eye Technician with 15 years of practice helping her clients heal and reclaim their divine wholeness. Paula is author of 'A Call to Mastery; Living the Art of Ascension' and is a frequent guest on Transformation Talk Radio. Currently Paula resides in Seattle, WA and is affiliated with Holistic Healing Arts Clinic.
Website: www.intheblink-ofaneye.com
Youtube: http://www.youtube.com/user/paulabronte1
Join us for an evening of Empowerment & Self-discovery with
Paula Bronte, MRET:
Date: Thursday, February 06, 2014
Time: 7:30 pm to 9:00 pm
Place: MoonFyre Metaphysical
401 East Campbell Ave, Campbell, CA 95008
Suggested class donations: $15.00

Please call to reserve seat: 408-370-0333
Paula will also be available for private RET sessions. To register for your one on one session call 206.261.2046
Find your power with Rapid Eye Technology
Event Details
401 E Campbell Ave
Campbell, CA 95008