Downtown Campbell 2nd Saturday
This event has already passed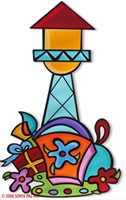 2nd Saturdays are fun events held on the second Saturday of every month in Downtown Campbell, 2pm-6pm. Bring the whole family for live entertainment, art and artists, shopping, and delicious food! Please note: this event will be held if weather permits and the rain is not too heavy - please keep an eye on the forecast!
Featuring arts and crafts by: Michael Denning, Anthony Babaria, Amy Else-Neer, John Cloud, Land & Sky, J. Mandrick, Chris Carrillo, Erica Atrya, Marc Martinez, Denise Delilo, Thomas Morrow, Luna Oil, Shiela Larsen, Leslie Herbert of Artsy Fartsy Baby, Kristen Pollok, Orin, Lesley Monica, Dick Zunkle, Madeleine Dasalla, and Marcia Lynn Davis.
Featured musicians: Duke Mante & The Gold Money Band, Steve Austin, and Bernard Smith.
Additional activities: Cupkate's Face Painting will be on the avenue, as well as the beloved Community Canvas!
Call for artists: Are you a local artist who would like to exhibit your work during a Second Saturday? Please e-mail [email protected].
Event Details
E Campbell Ave and N 1st St
Campbell, CA 95008