Downtown Campbell 2nd Saturday
This event has already passed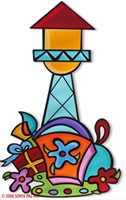 2nd Saturdays are fun events held on the second Saturday of every month in Downtown Campbell, 2pm-6pm, rain or shine. Bring the whole family for live entertainment, art and artists, shopping, and delicious food!
Featured musicians: the MaryEllen Duo, Ryan & Cece, and Aprylle Gilbert
Featured artists: Michael Denning, Michael Foley, Faye Kala, John Cloud, Erica Atreya, Marc Martinez, Leslie Shih, Anthony Barbaria, Kristen Pollok, Thomas Morrow, Ana de la Vega, Shiela Larsen, Robert & Patricia, Denise Deiloh, Lorinda Farfan, Dick Zunkle, Orin, Jonnia Robello, David Canavese, Brandon (FRPArt), and Max Sanchez
Call for artists: Are you a local artist who would like to exhibit your work during a Second Saturday? Please e-mail [email protected].
Event Details
E Campbell Ave and N 1st St
Campbell, CA 95008