Downtown Campbell 2nd Saturday
This event has already passed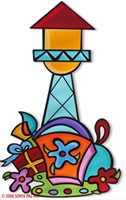 2nd Saturdays are fun events held on the second Saturday of every month in Downtown Campbell, 2pm-6pm, rain or shine. Bring the whole family for live entertainment, art and artists, shopping, and delicious food!
Featured musicians: The MaryEllen Duo (2-5pm); Steve Austin (2-5pm); Sean of Sean's Music Factory (12-3pm); Saxophone Quartet with Dan Ortega, Leslie Muscha, Brad Urban, and Andy Ritger (3:30-5:30pm)
Featured artists: Michael Denning, Michael Foley, Natalie Alfaro, Ana Del La Vega, Faye Kala, John Cloud, Nicolas Caesar, Anthony Barbaria, Amy Elyse Neer, David Canavese, Marc Martinez, Eric Atreya, Thomas Morrow, Kristen Pollok, Tiffany Ryan, FRPArt, Leah Jaliscovszky, Lorinda Farfan, Luna Oil, Chris Carrillo, Dick Zunkle, Shiela Larsen, and Sacred Coyote
Call for artists: Are you a local artist who would like to exhibit your work during a Second Saturday? Please e-mail [email protected].
Event Details
E Campbell Ave and N 1st St
Campbell, CA 95008