Downtown Campbell 2nd Saturday
This event has already passed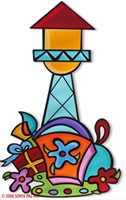 2nd Saturdays are fun events held on the second Saturday of every month in Downtown Campbell, 2pm-6pm, rain or shine. Bring the whole family for live entertainment, art and artists, shopping, and delicious food!
Featured musicians: Andrew Paz, Rock Solid, The King & Us, and Plan B
Featured artists: Leah Jay, Michael Denning, David Canavese, Ana de la Vega, Nicholas Cesar, Anthony Barbaria, Brian Haney, Amy-Elyse Neer, Natalie Alfaro, Missy Morrill, Dick Zunkle, John Cloud, Faye Kala, Sheila Larsen, Tiffany Wong, Lawrence Pratt, Marc Martinez, Erica Atreya, , Kristle Block, Erika Carvajal, Denise Deiloh, Thomas Marrow
Additional actvities: Face painting with Alison and...the return of the Community Canvas!
Specials: At Khartoum, get 1/2 off any drink with a receipt from any Downtown Campbell store on Saturday! Plus, Khartoum will be offering $3 Mimosas, $5 Bloody Mary's, and a surprise cocktail
Call for artists: Are you a local artist who would like to exhibit your work during a Second Saturday? Please e-mail [email protected].
Event Details
E Campbell Ave and N 1st St
Campbell, CA 95008