Downtown Campbell 2nd Saturday
This event has already passed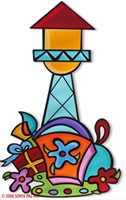 2nd Saturdays are fun events held on the second Saturday of every month in Downtown Campbell, 2pm-6pm, rain or shine. Bring the whole family for live entertainment, art and artists, shopping, and delicious food!
Featured musicians: Ample Sound in front of Kaleido Lamps, Aprylle Gilbert in front of The Cardiff Lounge, DJ Chip Casper DeVille at The Courtyard, and Junction in front of Toys Toys Toys
Featured artists: Amy-Elise, Dave Watson, Heather Sibley, Love Rafidi, Nouveau Vintage Jewelry, Sacred Coyote Designs, Marc Martinez, Erica Atreya, Sean January, Denice Levy, Natalie Alfaro, Michael Denning, Thomas Marrow, Anthony Barbary, John Cloud, Dick Zunkle, Kristen Pollack, Darcy Fowkes, Leah Jay, Heidi Watson, Armani Mongragon, Ana de la Vega, Missy Morrell, David Canavese, Michael Foley, Denice Deiloh, and Carlos Rodriguez
Additional actvities: Plumina Face Painting near Sonoma Chicken Coop
Call for artists: Are you a local artist who would like to exhibit your work during a Second Saturday? Please e-mail [email protected].
Event Details
E Campbell Ave and N 1st St
Campbell, CA 95008