Downtown Campbell 2nd Saturday
This event has already passed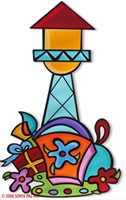 2nd Saturdays are fun events held on the second Saturday of every month in Downtown Campbell, 2pm-6pm, rain or shine. Bring the whole family for live entertainment, art and artists, shopping, and delicious food!
Featured musicians: Mark Rodriguez, Ample Sound, Momentum Band, and Bernard Smith
Featured artists: Nouveau Vintage Jewelry, Leah Jay, Anthony Barbaria, Nick Ceasar, Dick Zunkle, Heather Sibley, Kathleen Self, David Majia, Sacred Coyote Designs, Denise Deiloh, Mike 3.5, Sean January, Natalie Alfaro, Mark Martinez, Erica Atreya, Brian Haney, Kristen Pollock, Michael Foley, John Cloud, Faye Kala, and David Canavese
Additional actvities: Alley Cat Face Painting

Find specials and sales at the following spots: 23 Skidoo, Bela La Vie Boutique & Gallery, Bombshell Boutique, In Style Shoes, Khartoum, Recycle Bookstore, Simply Smashing!, and Toys Toys Toys.
Call for artists: Are you a local artist who would like to exhibit your work during a Second Saturday? Please e-mail [email protected].
Event Details
E Campbell Ave and N 1st St
Campbell, CA 95008