Downtown Campbell 2nd Saturday
This event has already passed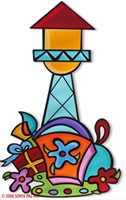 2nd Saturdays are fun events held on the second Saturday of every month in Downtown Campbell, 2pm-6pm, rain or shine. Bring the whole family for live entertainment, art and artists, shopping, and delicious food!
Featured musicians: MaryEllen Duo, Junction, Mark Rodriguez, and This Is Embarassing
Featured artists: Denise Deiloh, Nouveau Vintage Jewelry, Mark Martinez, Erica Atreya, Anthony Barbaria, Nick Ceasar, Brian Haney, Sean January, Basic Lee, Natalie Alfaro, Michael Foley, Dick Zunkle, Rachel Santella, Kristen Pollock, John Cloud, Faye Kala, Gene Rickey, Sacred Coyote Designs, Michael Denning, and the Campbell Community Center's Art Class for Age 50 and Up
Additional activities:
Sweet Luna Desserts will be holding a bake sale to raise money for the Michael J Fox Foundation for Parkinson's Research. 100% of the money collected at the bake sale will be donated to the Foundation! Items for sale will include cupcakes, cookies, brownies, and more. Want to donate to the cause but can't make it to the sale today? Please click here.
Posters submitted as part of the City of Campbell's Civic Improvement Commission's 5th Grade Poster Contest will be displayed in shop windows up and down East Campbell Avenue. The theme is "What I Love About Campbell." Come and check out the artwork by our local youngsters!
There will be a Community Art Canvas placed outside of Sonoma Chicken Coop on which artists of all ages can draw and paint.
Specials: Khartoum Lounge will offer a Tropical Sangria for only $3 during 2nd Saturday.
Call for artists: Are you a local artist who would like to exhibit your work during a Second Saturday? Please e-mail [email protected].
Event Details
E Campbell Ave and N 1st St
Campbell, CA 95008