Downtown Campbell Second Saturday
This event has already passed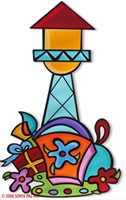 Second Saturdays are fun events held on the second Saturday of every month in Downtown Campbell, 2pm-6pm, rain or shine. Bring the whole family for live entertainment, art and artists, shopping, and delicious food! And now that the warm weather is back, we're also hosting the Downtown Campbell Sidewalk Sale this weekend, so you can catch a great deal.
Featured musicians: The MaryEllen Duo, This Is Embarassing, Bernard Smith, Dhimant Patel
Featured artists: Miquel Machuca, William Bryant, Michael Denning, Patrick 'Wadl', Mike 3.5, Brian Haney, Sean January, Kristen Pollack, Gene Rickey, Michael Foley, Roderick Santos, John Cloud, Faye Kala, Erica Atreya, Natalie Alaro, Michele Atkinson
Canyon Heights Academy will be donating Easter baskets to children at The Pediatric Center for Life at O'Connor Hospital. Nicolas Garcia, age 9, will be using his drawing skills to make greeting cards, which he will offer for donations today toward this cause.
Event Details
E Campbell Ave and N 1st St
Campbell, CA 95008