Downtown Campbell 2nd Saturday
This event has already passed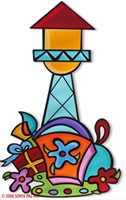 2nd Saturdays are fun events held on the second Saturday of every month in Downtown Campbell, 2pm-6pm, rain or shine. Bring the whole family for live entertainment, art and artists, shopping, and delicious food!
Featured musicians: Andrew Paz, This Is Embarassing, The MaryEllen Duo, and Mark Rodriguez
Featured artists: Kristen Pollack, Erica Atreya, William Bryant, Amber Dumpling, Anthony Barbaria, Natalie Alfaro, Sean January, Mike 3.5, Michael Denning, Faye Kala, John Cloud, Anthony Trayer, Fraser Langford, and Eve Noonan
Additional activities: Edventure More will be setting up fun family projects at Rocket Fizz, and there will be a Community Art Canvas placed outside of Sonoma Chicken Coop on which artists of all ages can draw and paint.
Call for artists: Are you a local artist who would like to exhibit your work during a Second Saturday? Please e-mail [email protected].
Event Details
E Campbell Ave and N 1st St
Campbell, CA 95008