Friday, December 07, 2012 - 5:00pm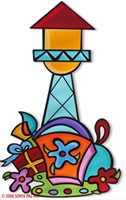 First Fridays are fun events held on the first Friday of every month in Downtown Campbell, 6pm-9pm, rain or shine.  Bring the whole family for an evening of free entertainment, late-night shopping, and delicious food!
Tonight our theme is Christmas in Campbell, featuring Mary Elen Duell performing in front of Rocket Fizz and the Mountain View Madrigals caroling along Campbell Avenue.
More Info:
Posted on December 4th, 2012 by DCBA