The Reiki Master Journey
This event has already passed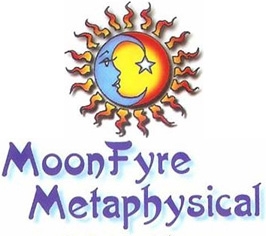 Announcing… The Reiki Master Journey. This is a three day intensive workshop taking place Thursday, February 2 through Sunday, February 5, 2012.
Sponosred by Moonfyre Metaphysical, this will be a life-enhancing workshop dedicated to the teaching of Reiki Mastery. This workshop prepares the practitioner to become a Reiki Master Teacher in the tradition of the Usui Tibetan system. In this class each Master Teacher apprentice learns how to apply all the Reiki symbols and techniques for Reiki attunements, under Reiki Master Teacher supervision and guidance. The student is mentored on how to properly administer the Reiki and healing attunements for initiations and healing sessions.
This course includes:
- A class manual
- Review of Dr. Usui's techniques using the Three Pillars of Reiki
- Complete Reiki III and Usui/Tibetan Master attunement
- Instruction on giving all attunements, including Reiki Master/Teacher
- Healing Attunement techniques
- Aura Clearing/psychic surgery technique
- A Certificate of Reiki Mastery is issued after course completion
- Upon completion of the Reiki Master training, you will have the basic requirements necessary to teach all levels of Reiki as an Independent Reiki Master Teacher.
* Payment plans now available. Call for details!
To register call Moonfyre Metaphysical at 408-370-0333, or visit us at 401 East Campbell Ave, Campbell CA. 95008
- Pricing for workshop: $1444.00 which includes lodging and all vegetarian meals at the beautiful Land of Medicine Buddha (Payment plans now available. Call us for details at 408-370-0333.)
- Information with directions and other pertinent info will be given to participants at time of registration.
Register early as spaces fill up quickly!
Sorry, NO REFUNDS.
Cost:
$1400 (includes food & lodging
Event Details
401 E Campbell Ave
Campbell, CA 95008