Downtown Campbell First Friday: Turkey Trot
This event has already passed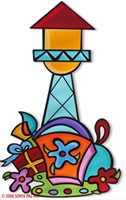 First Fridays are fun events held on the first Friday of the month in Downtown Campbell, 6pm-9pm, rain or shine. Bring the whole family for an evening of free entertainment, late-night shopping, and delicious food. In honor of Thanksgiving this month, in the run up to the holiday season, tonight's theme is Turkey Trot!
Our live entertainment for this evening will include: Duke Mantee & The Gold Money Band, the Mary Ellen Duo, This Is Embarassing, and the Babiarz-Scott Band.
This event is sponsored by the Downtown Campbell Business Association.
Event Details
E Campbell Ave and N 1st St
Campbell, CA 95008