Friday, October 05, 2012 - 6:00pm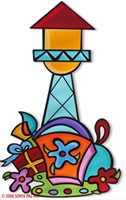 First Fridays are fun events held on the first Friday of every month in Downtown Campbell, 6pm-9pm, rain or shine.  Bring the whole family for an evening of free entertainment, late-night shopping, and delicious food.
Entertainment tonight will include: Steve Austin performing at Frost Cupcake Factory, Hubert Emerson & The GroWiser Band performing at Simply Smashing!, Andrew Paz performing at Recycle Bookstore West, and Mark Rodrigeuz performing at Toys Toys Toys.
Please note: we had to cancel the Zombie Crawl Theme that was planned for tonight....but First Friday lives on!  (It just doesn't want to eat your brains this year.)
More Info:
Posted on September 25th, 2012 by DCBA